Sorry about my prolonged absence and thus neglecting the blog. For now, I would like to share some pictures and words from the Prague 2008 International Stamp Exhibition which I've recently attended.
This is my first visit to the Czech Republic. As a collector I've always been impressed by the stamps of this country. They have exquisite designs and are beautifully engraved. I especially like the stamps that Czech Post issued in the 60s-80s.
The night before I leave I was very excited because this was my first stamp show in a foreign country. My plan was to attend the show for the first day and 1/2 a day the second day and then go on with my other plans in Prague.
9/11 Looking out the window while flying from France to Prague, I gotta say Air France was pretty good in terms of service and food.
9/12 First day of the show. Long lines at the entry gate! Unlike stamp shows in the US, stamp shows in Europe most likely are not free. But, first time I felt lucky to be a woman because women and children could attend the show for free :) Great wasn't it. This worked for me because I didn't know I would be in and out of the exhibit later on.
9/12 This is a picture of the Industrial Palace in Prague. We were late for 2 hours the first day because we had no idea how to get there. Haha, but we made it following the tracks of the tram that goes to the palace.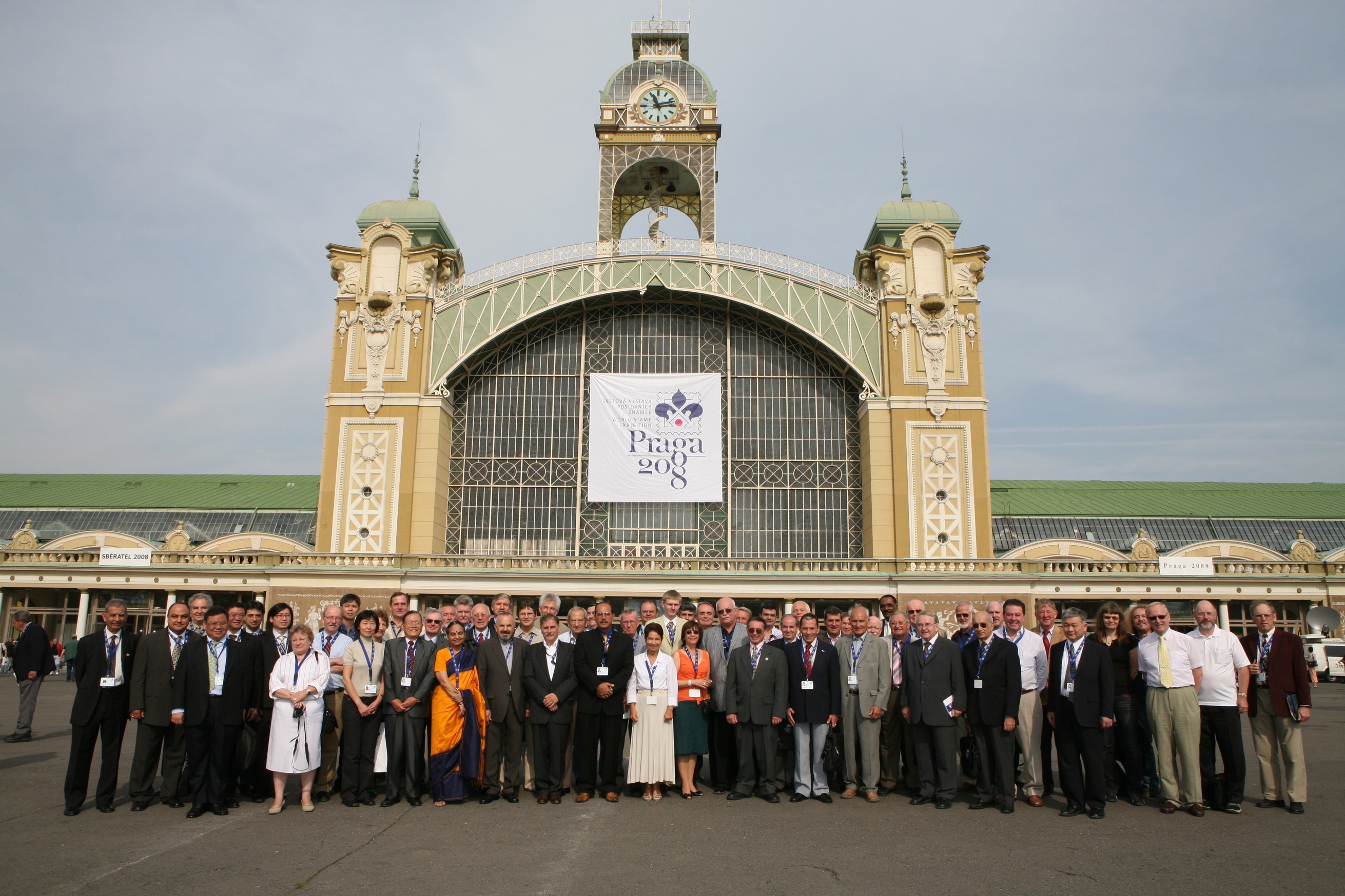 9/12 The venue itself was quite big! But of course, it was a lot smaller than Washington2006. I walked into the exhibition hall and felt a little overwhelmed because it was really really crowded and we were like the only Asians there and (young) No offense here .. hehe..
This is the catalogue I bought, I forgot how much maybe 500 kr
.
9/12 The exhibition ground was divided into 3 parts. The right side of the palace housed all the competitive exhibits, the middle section had all the postal offices from the world and including Czech Post. Finally, the right side of the palace were the dealers.
Will continue soon.